How it Works
Home Selling Made Quick & Easy
How Do I Sell My House for Cash?
We Offer Cash for your House in the Midwest!
1️⃣

  Tell us about your property
by filling in the form below or by calling us at (855) 377-SOLD. We want to learn more about your property so we can present you a cash offer.
2️⃣
  If you're happy with our
no-obligation cash offer
, we'll write up a purchase agreement and schedule a time to go over the paperwork with you to answer any questions so everything is crystal clear.
3️⃣
  We'll send over the paperwork to title to start the title search, and we'll schedule a time with you to walkthrough the property just to confirm the condition if we haven't seen it yet. And that's it, now we just wait for the title search to clear and we
close as soon as you're ready!
Cash For Your House. Here's How…
1) What Info Do You Need From Me?
We'll need some basic information to make sure we can give you the best possible offer for your house.
Current condition of the property – we'll ask about things like the age of the roof and the mechanicals, any recent renovations or updates that were made, as well as the occupancy.
Your timeline to sell the property – we have mulitple projects going all the time so timing plays a big role for us in valuing a property.
Your ultimate goal with the property – we know you want to sell, but will you need time to move? Is there a tenant in the property and want to make sure they're taken good care of? etc.
Any special circumstances we should be aware of – for example squatters living in the property, foreclosure coming up, inherited property, etc.
All of this information will help us determine the best possible offer for you property (sometimes even beyond a traditional cash offer). And if we're really not a good fit we'll let you know that too!
2) Do You Give Your Cash Offer Right Away on the Phone?
In most cases, yes we can give you our cash offer right away on the phone. We've done this so many times that we have can get a very accurate idea of what work we need to do and what your house could be worth after renovations, and that's really all we need to make you and offer. If your house is a little more unique, or you're not sure about the condition then we'll probably need to a walk through the house before we can give you our offer because we try to never change our offer once we give it (unlike what you might experience with iBuyers), but we can give you an pretty good range of where we'll be so you can determine if it's even worth it for us to come out or not.
3) How Do I Know You're Not Going to Lowball Me?
If we made lowball offers, we would not be in business…
We know that we're not your only option and competition for houses in high, so it is in our best interest to make you the highest possible cash offer because that is how we'll beat our competition!
Our entire business is based on buying houses in the Midwest.
If we didn't make fair offers, we wouldn't get to buy houses.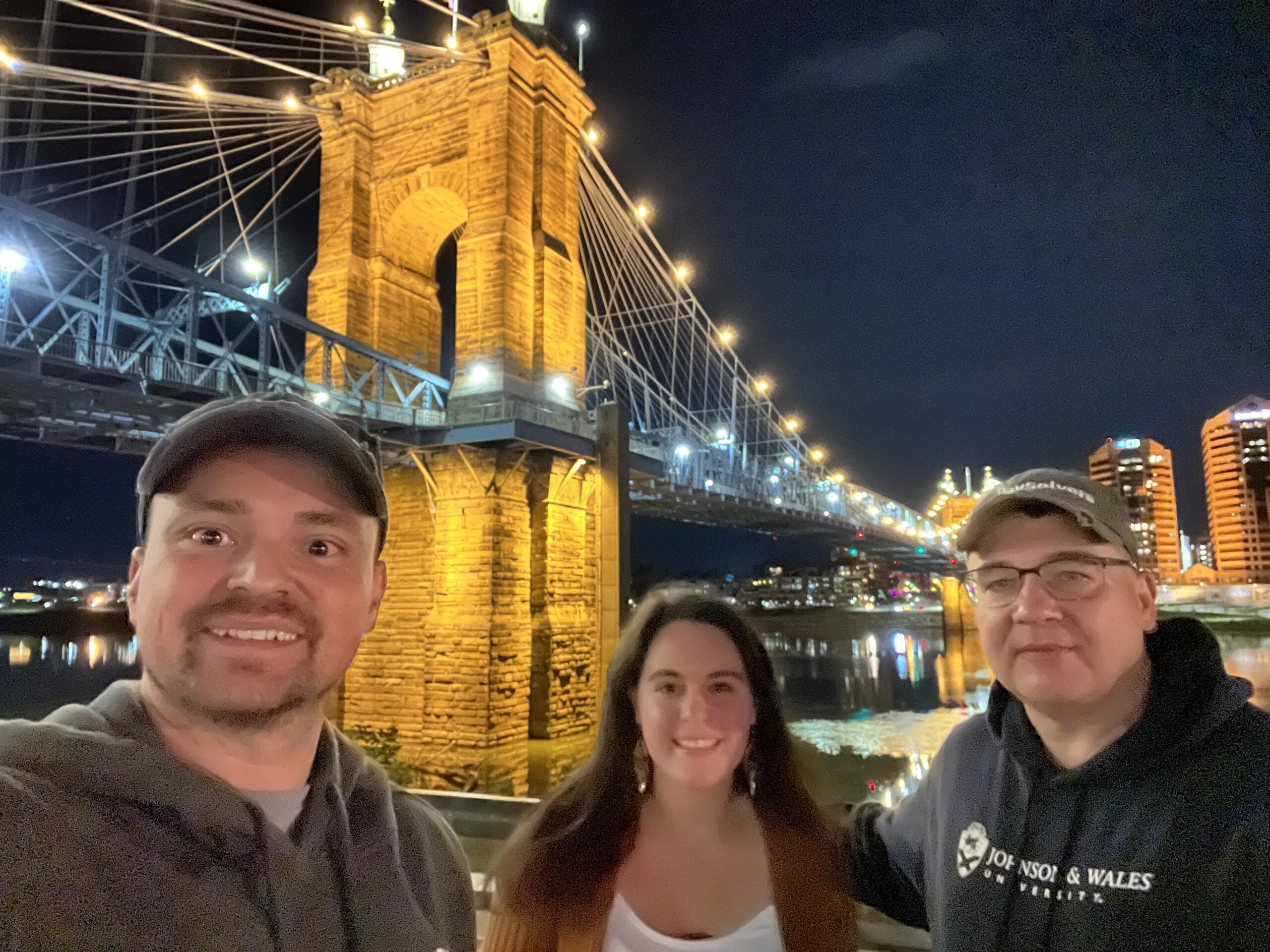 Working With KeySolvers Means Finding the Best Fit for Your Home Sale
If the value you have in mind for your home is outside of our offer range, we can discuss a couple options other than a cash offer that may be a better fit. We want to help whether it means you work with us or another company better suited for your situation.
How Do We Calculate Our Cash Offers?
[Your Offer] = [After Repair Value] – [Cost Of Repairs] – [Our Selling Costs] – [Our Minimum Profit]
 This is the market value of your home 
after
 we buy and renovate your house.
Cost Of Repairs: This is what we estimate our cost will be to update the house to current market conditions, and it's what you are saving (along with your time) if you sell your house to us!
Our Selling Costs: This is an estimate of the cost of selling commissions, transfer tax, property tax, utilities, insurance (title and property and escrow fees.) It's typically around 10% of the ARV.
Minimum Profit: This is how we pay our staff and keep the business running. If we didn't return some level of profit, we wouldn't be a great business!
So what does this formula mean in plain English? Simply this:
The market value of the house (after we fix it up), minus ALL our costs to fix it up and sell it (including our profits), will be the offer. How simple is THAT! Congrats, now you are an expert at this! Want an example to be sure you understand it?
Here's an Actual Case Study…
Let's say this is your house in its current condition…
Not too bad… it could use some updates through. 
Now you remember your neighbor has a house almost identical to yours. They recently updated with a new roof, kitchens and bathrooms, paint and floors. This is his house and it looks great! 
He sold his house for $280K! And it's gorgeous, wow!
In order for us to sell your house (once we buy it from you) for $280K, we'll need to bring your house up to the same condition as the beautiful one next door. If you were looking to buy a house, would you be interested in buying a house that wasn't updated if you could get one that was updated and beautiful for the same price? No, of course not! 
So the next question to ask is…
How much will the house sell for As-Is?
Should I Sell My House For Cash or List It As-Is?
Alright, let's say you contacted a real estate agent. They told you that the house in its current condition could sell for $195K As-Is if you listed it. 
You also contacted the most awesome, friendliest, amazing cash buyers… (KeySolvers, of course!). We'll get an idea of what your house could sell for after it's updated, and call you to get a good estimate of what repairs will be needed.
Let's say our cost of repairs (COR) for your house is $45K to update it to the same condition of that neighbor with the beautiful house.
Now we're ready to make you an offer!
Here are the numbers:
As-Is Value = $195K
After Repair Value (ARV) = $280K
Cost of Repairs (COR) = $45K
Our Selling Cost ($280K x 10%) = $28K
Let's say our minimum profit for this house is = $30K
[Your Offer] = [ARV] – [COR] – [Our Selling Cost] – [Minimum Profit]
Your Offer = $280K – $45K – $28K – $30K
Your Offer = $177K
Alright, so you have an offer from us for $177K, and your real estate agent told you that if you list your house you could sell it for $195K As-Is. 
Sounds like you should list with the real estate agent, right? But hold on, there's more to consider.
If you list with an agent you'll pay 6% in commissions (for both your agent and the buyer's agent), and another 2-4% in closing costs, title fees, title insurance, and property taxes. And this is IF the buyer doesn't ask for any repairs after doing an inspection, and IF it appraises for that amount. 
So after 8% in costs and a whole lot of IF's, you're walking away with $179K.
So now it's time to make a decision…
Sell it for a guaranteed $177K in as little as 10-20 days with no hassles, or "maybe" sell it and walk away with $179K hopefully in 4-5 months.
Decisions, decisions…
Like we've said before, our offers are based on the numbers, not on how desperate you are to sell or anything like that. Sometimes they work our nicely, and other times it doesn't work so well. 
If the cash offer doesn't make sense for your situation, we'll also see if Seller Financing might be a good fit instead. 
Seller Financing Examples
Seller Financing is an even better fit than our cash offers for some folks. If your property is in good condition, you want to get top dollar, you don't have much equity, you don't need your cash right away, or want to earn interest over time just like a bank, then Seller Financing might be an even better option for you. Be sure to ask us about Seller Financing options!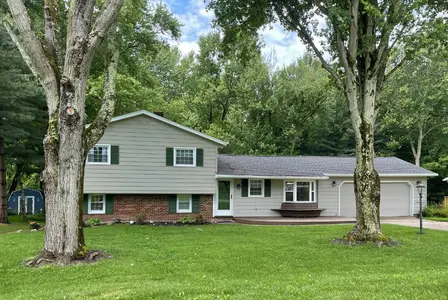 Bancroft Road – Free & Clear
The seller was a landlord and she was tired of the late night phone calls, missed payments, and tenants not taking care of the house. She owned the house free and clear, no mortgage or liens. The house was listed on the market for 312 days. It went pending twice but fell through both times. The first buyer's financing fell through and the second buyer got spooked because of a minor finding on the inspection report. She came to us and we paid her full asking price for her house on terms with no hassles, and now she gets a consistent monthly payment from us that's just as much as she was making when she had tenants, and the money is simply deposited in her account on the first of every month.
Wake Robin Street – Mortgage
A military member bought this house in Northeast Ohio, then got orders out of the area a year later. When he went to sell it, he realized that even if he sold it for more than he paid for it, after paying both of the real estate agents and the closing costs he would still be losing a lot of money. He tried listing it for way above market value, but didn't get any decent offers. Instead of losing money on the house, he contacted us. We were able to take over the payments on his mortgage and he was able to sell without paying any money out of his pocket.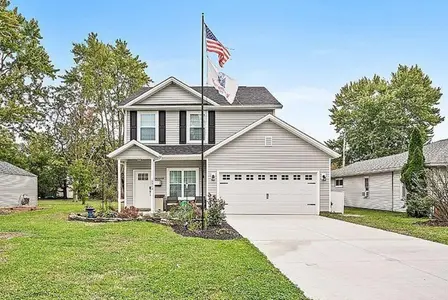 Why Sell To You Instead of Listing With a Realtor?
Even in a seller's market it's a good idea to look at ALL of your options to see which one will actually help you reach your goals with the sale of your house quickly and easily. 
While you may be able to get a higher "top line" sales price with a real estate agent, that doesn't always boil down to more money in your pocket or less headache.
Let's compare selling your house to KeySolvers vs listing with a local real estate agent…
✓
  You pay 0% in commissions and NO fees.
✓
  We pay ALL closing costs.
✓
  Close within 7-28 days or on your timeline.
✓
  Sell in "as-is" condition without making any repairs.
✓
  No formal inspections.
✓
  No open houses or endless walkthroughs.
✓
 No appraisal or financing contingencies.
❌
  You typically pay 6% of the sales price in commission.
❌
  You pay 2%-4% of the sales price in closing costs.
❌
  Closing can take 60-90 days after accepting an offer.
❌
  You need to make repairs to bring your home up to market standards.
❌
  Many buyers request an inspection, which can drop the sale price or result in more repairs.
❌
  Sometimes there are 20+ showings and open houses.
❌
  If an appraisal comes back lower than expected, you may be forced to lower your sale price.
What Makes KeySolvers Offers Better?
Your house isn't our first flip. We know what renovations cost and we've worked hard to get those costs down so we can make better offers than the competition. We're constantly improving and becoming even more efficient.
If after reading through this, you think another offer might be too good to be true, you might be right!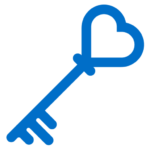 Always be sure you're working with a company that actually has experience renovating properties (you'd be surprised how many don't!), and be sure you're working with a reputable company with verified reviews and testimonials. Unfortunately scams are a sad reality in this industry and we've heard to many horror stories from other sellers, and we don't want you to be one of them! 
So when you're ready to sell your house fill out the form below or give us a call at (855) 377-SOLD. 🙂
Ready to See What We Can Offer?
"Friendly and easy to work with, would definitely work with them again."